2009 Fall Russian River 200k (First posted September-19-2009 at 08:11 pm)
2009 Fall Russian River 200k (First posted September-19-2009 at 08:11 pm)
Picture: 4 / 5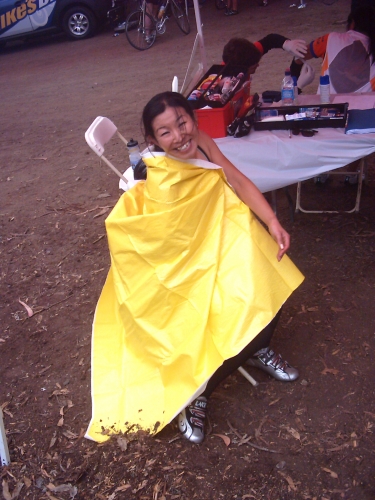 Glad to se her smiling
I was very relieved to see she was feeling much better when we arrived at the Medical Attention tent where the sag vehicle for the MS ride had taken her. We were riding in the opposite direction of the MS event so we were very lucky and grateful their sag vehicle was going "back" to a previous stop. and stopped to help a rider that was not part of their event.
(First posted September-19-2009 at 08:11 pm)
No related pages or links.