2015 SFR Russian River 300k (First posted March- 2-2015 at 10:53 pm)
2015 SFR Russian River 300k (First posted March- 2-2015 at 10:53 pm)
I don't like early (anything before 7:00am!) brevets, I usually don't sleep well the night before the events so every more minute I can sleep is gold to me. After waking up and caffeinating my movements I watched the news to check the weather forecast. Yep, same as yesterday, a big chance of rain in the afternoon around the time I would be hitting Hwy 1 (the coast) Well that is why I installed fenders right?

I crossed the Bridge near the front of the field of riders and avoided the usual traffic of riders. Once at the other side I was in no hurry and settle on my pace. Many riders started passing me and eventually I rode behind Greg M to Camino Alto where 10 or 15 riders started the climb with us. After that we rode the flat miles to Fairfax as smaller groups regrouping every once in a while. Same same. New hill, new group breaking. I maintained my pace but keep an eye on a few riders ahead.

On the White Hill descend I caught the wheel of David W who was riding at an incredible effortlessly pace cruising the San Geronimo Valley while pulling me and a group of many other riders to Platform Bridge. When I felt that was more fun that what I wanted to absorb I slowed down and rode the last mile before the Secret Control, alone and relaxed.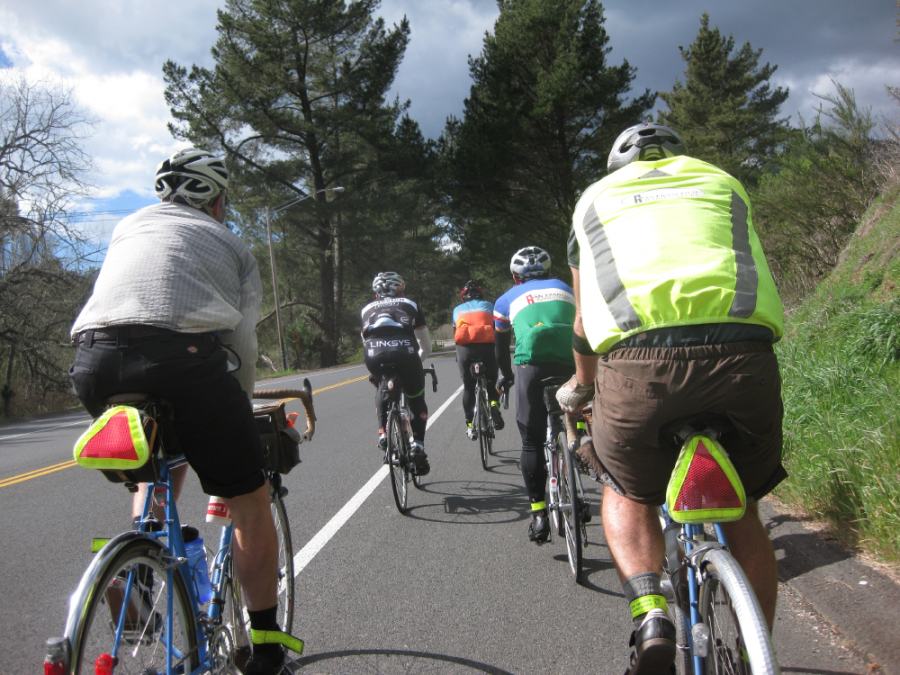 So far the weather was perfect, blue skies, cool temps and not real wind. Steffen P and Bruce B where busy checking a large group of riders in at the Secret Control. I was doing a decent time but felt was riding slow as many riders had been passing me, but the clock was on my side so far. Arrived in Petaluma earlier than my plan, got a couple of bottles of "electrolyte water" or something like that, a Snicker bar, drank one of the Ensure bottles I had brought and left right before the Japanese contingent (3 riders) and suck their fast pace to Santa Rosa when one of them got a flat and they ask me to go ahead.

I was able to connect with another group of riders and we got to Healdsburg also ahead of my schedule. Lunch was a soup from the bar and got more water to which I added 2 scoops of Maltodextrin. Once there I left with Bryan C, Tom H and Steve H and eventually caught up with another group of riders. I was glad the group was somewhat large on that most boring section of hwy 116 to the coast. So far no rain and just blue skies. Had I installed the fenders for nothing?

On the hills the group pulled away and I continued at my set pace, I made it to Bodega Bay not to far behind them. After a shortish break (did only get a bottle of water and a soda adding 3 more scoops of Maltodextrin to my water) I left before the group knowing they would catch me soon. On the downhill side of the 3rd roller near Valley Ford the group passed me. I connected with Kaley M at the top of the Tomales hill and rode with her to Marshall. We got there at 4:45pm, 15 minutes before their close time. After a clam chowder, soda and a little water, I left alone. Philip A pass me not long after and promised to send his prepaid envelopes for the SFR Wool jerseys he ordered more than a year ago and had not claimed. I am glad to get rid of more of those unclaimed jerseys...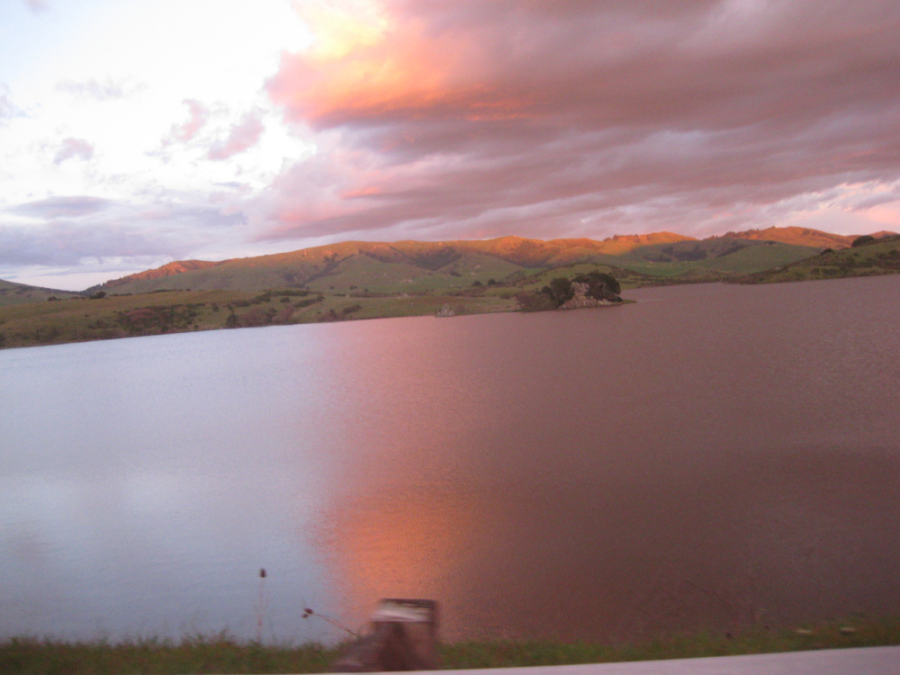 Near the Nicasio Reservoir I caught him and Kaley but almost lost them when they set a little to fast for me pace. We did a restroom stop in Nicasio then climbed out of there and into Fairfax. We had lost Philip on the descend but he soon caught up by downtown Fairfax. We rode the bike path that parallels the main street avoiding Downtown Larkspur and then when Philip had to stop at the bottom of Camino Alto I continued alone. At Mill Valley I caught up with Christian F and the Japanese guys and rode with them to Sausalito.

They started climbing ahead of us; soon after Christian got some gear trouble near the bottom of the hill, I asked if he was fine and he nodded , I continued alone. I made it to the bridge just in time to catch the gate open and was at the Final Control at exactly 8:30pm. Hung there for about 40 minutes eating junk food and drinking coffee. Last few miles to home where I came to a jumping happy dog; glad I was done with this boring route.
(First posted March- 2-2015 at 10:53 pm)
No related pages or links.