2010 Russian River 300k Worker's ride photos (First posted February-22-2010 at 08:43 pm)
2010 Russian River 300k Worker's ride photos (First posted February-22-2010 at 08:43 pm)
Picture: 8 / 8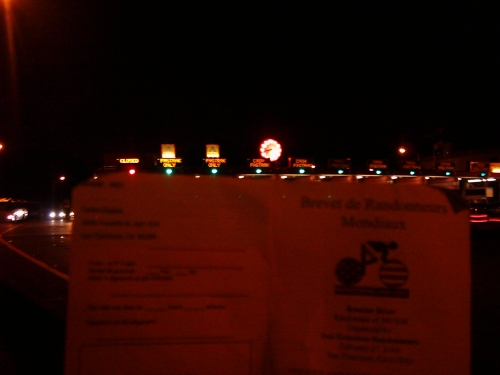 7:45 pm 13:45 hrs
And my volunteer ride is over. My proof of arrival at the final control. Taken from the Visitor's Center next to the Golden Gate Bridge toll. The original full size version of this photo makes the clock on top of the toll readable and my name on the card "almost" legible.
(First posted February-22-2010 at 08:43 pm)
No related pages or links.