Photos - Brevets and Preparation (First posted December-18-2006 at 05:35 pm)
Photos - Brevets and Preparation (First posted December-18-2006 at 05:35 pm)
Picture: 11 / 48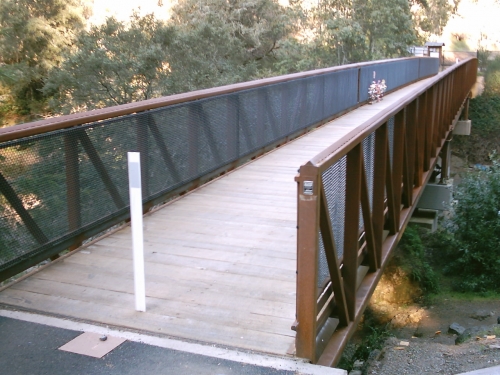 Cross Marin Bike Trail (Cold ride)
This bridge is the entrance to the Bike trail. Right on Sir Francis Drake (SFD) ~25.3 miles from the Golden Gate Bridge. The first 1.5 miles are gravel, the trail crosses over SFD before entering Samuel P Taylor park where the surface is paved. A nice 5.5 miles away from ugly SFD.
(First posted December-18-2006 at 05:35 pm)
No related pages or links.