Photos - Brevets and Preparation (First posted December-18-2006 at 05:35 pm)
Photos - Brevets and Preparation (First posted December-18-2006 at 05:35 pm)
Picture: 23 / 48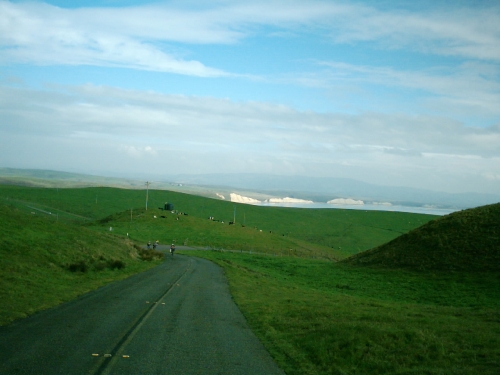 Back from the Point Reyes control (SF 07' 200k)
It was nice and sunny when I was riding the whole Point Reyes section. I always feel it is easier to ride back from the Lighthouse than towards it. That is Drakes Bay on the right and some randonneurs on the way to the Lighthouse.
(First posted December-18-2006 at 05:35 pm)
No related pages or links.