Photos - Brevets and Preparation (First posted December-18-2006 at 05:35 pm)
Photos - Brevets and Preparation (First posted December-18-2006 at 05:35 pm)
Picture: 26 / 48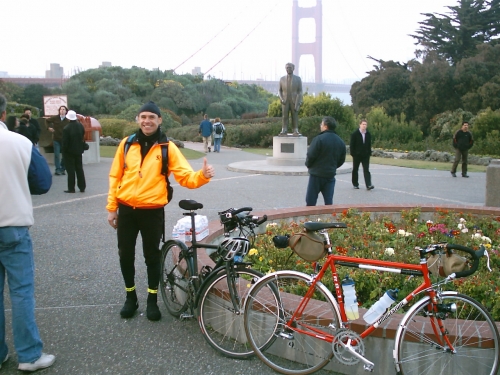 Done! (SF 07' 200k)
Another great 200k, I was not feeling to well but still managed to have a good time thanks to all other riders that I shared time with, especially JimG, partner in so many other rides. Plenty of daylight left and time to chat with Todd for a while.
(First posted December-18-2006 at 05:35 pm)
No related pages or links.