Photos - Brevets and Preparation (First posted December-18-2006 at 05:35 pm)
Photos - Brevets and Preparation (First posted December-18-2006 at 05:35 pm)
Picture: 44 / 48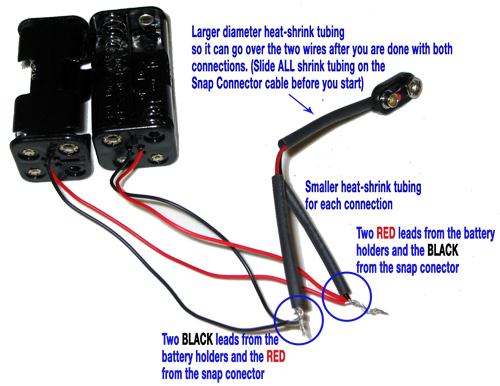 The baby hack (Version-1)
This is very much it. The important things:

1- Slide the heat-shrink tubing on the snap connector cable BEFORE you start.
2- connect the two red cables from the battery holders to the black cable form the snap connector.
3- Connect the two black cables from the holders to the red cable of the snap connector.

Then is just to slide the shrink tubing on top of each connection, apply heat (I used a hair dryer) Then slide the larger diameter shrink tubing over the whole thing, apply heat over this one and you are done!
(First posted December-18-2006 at 05:35 pm)
No related pages or links.