Photos - City, Bridge and other riding (First posted September-12-2006 at 11:59 pm)
Photos - City, Bridge and other riding (First posted September-12-2006 at 11:59 pm)
Picture: 5 / 11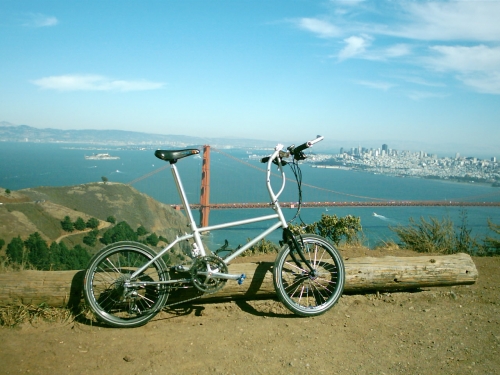 My Folding-Tourer
The Gaerlan20 came out of its suitcase for a ride. I have not ridden this one in a while and had forgotten how much fun this bicycle is. I'm planning a couple of overnighters soon and I think this is the bike I'm taking.
(First posted September-12-2006 at 11:59 pm)
No related pages or links.