2010 LRLR 200k Photos (First posted July-14-2010 at 11:56 am)
2010 LRLR 200k Photos (First posted July-14-2010 at 11:56 am)
The writeup for this ride is here


Picture: 27 / 27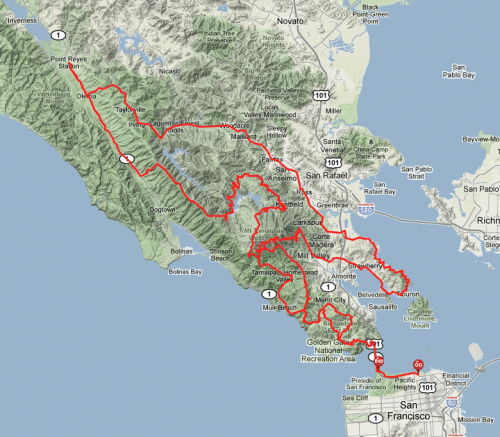 The route
We go up & down and left & right all over the place. No wonder "Loca" is in the name.

We start in the Marina Safeway in San Francisco and finish at the Golden Gate Bridge. ~125 miles and lots of climbing, ~15000 ft!
(First posted July-14-2010 at 11:56 am)
No related pages or links.