Photos of O7 21-22 2007 Bodega Dunes (First posted July-25-2007 at 09:00 pm)
Photos of O7 21-22 2007 Bodega Dunes (First posted July-25-2007 at 09:00 pm)
Picture: 2 / 3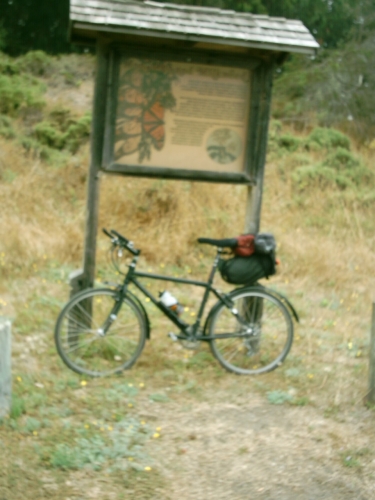 This time's load
Compared to last year this was a lighter setup. I left the handlebar bag back home and also replaced the rack/trunk combo with a Carradice Trax SQR bag, same cargo capacity and much lighter. Better if you ask me.
(First posted July-25-2007 at 09:00 pm)
No related pages or links.