Photos - Brevets and Preparation (First posted December-18-2006 at 05:35 pm)
Photos - Brevets and Preparation (First posted December-18-2006 at 05:35 pm)
Picture: 14 / 48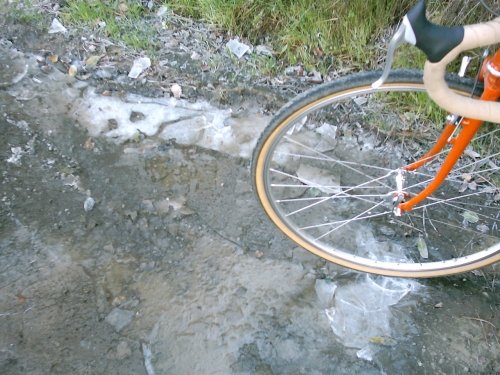 Cold enough?
The day after the "Cold ride" I did the Paradise loop with JimG and Cyclofiend (bike pictured here) on a very cold morning, in the 40s. Very cold for me. I "requested" a stop to replace the dead batteries on my pencam, it happenend to be at this spot with frozen standing water.
(First posted December-18-2006 at 05:35 pm)
No related pages or links.