Photos of the 2012 Point Reyes Lighthouse 200k (First posted January-30-2012 at 06:39 pm)
Photos of the 2012 Point Reyes Lighthouse 200k (First posted January-30-2012 at 06:39 pm)
The writeup for this ride is here.

All photos except the first one of me are form the Workers' Ride other riders did the weekend before. I happened to be doing a shorter ride the same day of the Workers' Ride and crossed paths with them a couple of times. I rode the main event with about 90 other riders on Jan 21, 2012.
Picture: 2 / 6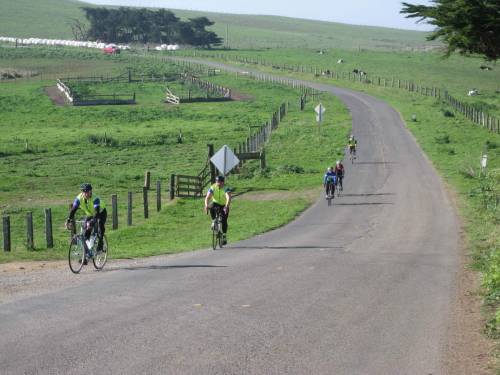 The workers Ride
I did not do the Workers Ride but was out on part of the route the day they rode it.
(First posted January-30-2012 at 06:39 pm)
No related pages or links.